Welcome to our Freebie Blog Train February 12-March 12
(2012).
Stop by all the amazing designer blogs to pick up all the
parts which are sure to make an amazing kit.
The theme of this train is "So Precious" with an amazing love
filled color palette. So hop on the train and have fun.
Sponsored by
CSD
My part AND link
Blog List:
-------------------------------------
PMarie
Blog :
http://petitemariedesigns.blogspot.com/
-------------------------------------
Kakleidesigns:
Blog:

http://kakleidesigns.blogspot.com/
-------------------------------------
Mariscrap

BLOG:
http://mimi-mariscrap.blogspot.com/
-------------------------------------
Graphics by Pokadot

BLOG:

http://graphicsbypokadot.blogspot.com/
------------------------------------
Dhariana Scraps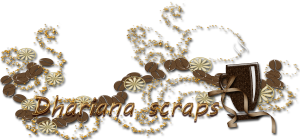 BLOG:

http://dharianascraps.blogspot.com/
-------------------------------------
Scrap'Angie
BLOG:
http://scrapangie.blogspot.com/
-------------------------------------
Sugarbutt Designs (Jenn Stamper)
BLOG:
www.sugarbuttdesigns.com
-------------------------------------
The Brown Owl
BLOG:

http://brownowlscrapping.blogspot.com/
-------------------------------------
ChrisMScraps
BLOG:
http://christinesdigitalentstudio.blogspot.com/
-------------------------------------
Just Simple Papers
BLOG:

http://justsimplepapers.blogspot.com/
-------------------------------------
Dillie's Designs YOU ARE HERE!! :)
BLOG:
http://dilliehannah.blogspot.com/
-------------------------------------
Axi & Nanet design/nanet
BLOG:
http://nanetka.blogspot.com/
-------------------------------------
Jessicas Sweet Nothings

BLOG:
http://jessicassweetnothings.blogspot.com
-------------------------------------
EMS Arts
BLOG:

http://emsarts.blogspot.com/
-------------------------------------