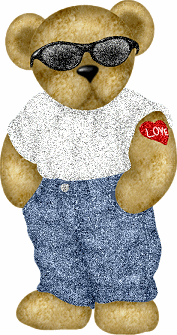 Hello Everyone:
Let me introduce you to an awesome person, Spirit Foxy. I met her at "The Last Comment" thread at the Happy Place at DST. What a wonderful, kind-hearted and very talented person she is. I have had the pleasure of working with one of her MINI kits, called Floreale Arrossica. This kit is FREE in her store. The kit includes: •4 digital papers 3600×3600 px (jpg) •2 seamless metallic pebble glitter sheets 900×900 px (jpg) •1 frame 2032×2035 px (png) •1 fabric flower 1420×1437 px (png) •1 flower mum with leaves 1484×1299 px (png) •2 swirls 1472×1562 & 3300×1400 px (png) and •1 glitter butterfly 1140×1126 px (png). Click the first preview and it will take you to her BLOG and Store. Oh, by the way, Cassel from the
Scrapbook Campus
has written a number of FREE beginners PaintShop Pro Scrapbooking Tutorials, and Lesson #3 uses Floreale Arrossica! I have taken the first two lessons and they are really easy to follow.
One ore thing, sign up for Silver Fox Studios
Newsletter
and see what other goodies you might get. Don't forget to check out Spirit Foxy's newest kit called Fairy Glitter Watercolors 1. I have a preview of one of the most beautiful kits below.
My Page
Thank you friend, I so appreciate it!!
Fairy Glitter Watercolor 1
An enchanting collection, all perfectly coordinated. The complete set of products for the Fairy Glitter Watercolor I Collection – Alpha; The Paper Collection; The Pages; The Elementals; The Glitter Papers. 5 Products in all!!! A total of 266+MB, all products @ 300 dpi.
This page is done by my Dear Friend Belladonne. I so love this page.
To see more of Belladonne's creative art, go and visit her
BLOG
Until Next Time, Enjoy and Make it a Great Day!